About
Anne Rollo - Australian Golf Professional - speaking about IceRays Sleeves
Great for any outdoor sport.
IceRays started in Australia in January 2010 and is based on the belief that our customers needs are of the utmost importance. Our entire team is committed to meeting those needs. As a result, a high percentage of our business is from repeat customers and referrals.


We would welcome the opportunity to earn your trust and deliver you the best service in the industry. The company began as a mother and daughter team as they could see the necessity to provide a good quality UV arm protection product at an affordable price.
After both suffering with sensitive skin and having found that the average sunscreen lotion would either irritate our skin or still let them burn, they tried to find a product that would prevent them burning but still keep them as cool as bare skin. That's when they discovered IceRays. They found that they no longer had to wear hot long sleeved shirts or cover themselves at short intervals with sunscreen lotion while out in the hot sun for several hours at a time playing golf, jogging or just simply taking a walk.
After consulting with Australian swimming champion, world record breaker and Sydney Olympian Rebecca Brown, and Australian Swim Coach, Australian champion and Commonwealth games medallist Zane King, they discovered the added benefits of these great sleeves. They not only provide UV protection but also reduce lactic acid build-up, increase circulation and reduce muscle vibration during intense exercise. Both these elite athletes are now into the sport of down hill and cross-country cycling.
Through our growing customer base we also supply the work safety market whose OH&S standards are constantly searching for new products to protect their workers against harmful UV rays,
Some of our favorite advocates of IceRays:
The New South Wales Softball teams
The two time NZ National Champion shooter Sheng Wong.
Professional Golfer Anne Rollo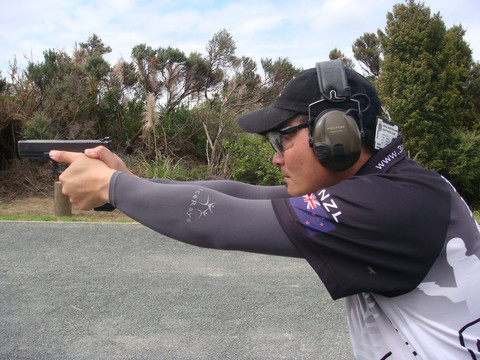 We know you will love your sleeves, please feel free to offer any feedback, we love to hear from you.
Richard and Sue Gibbs
Owner
richard@icerays.co.nz
+64 21 708376
Alan Humphries
Sales & Orders
alan@icerays.co.nz
+64 27 7778559